Souvenirs
@ TractorWorks Building • Sep 1 – Dec 31, 2023 | Map
Reception: Thursday, Nov 9, 2023. 4-6 PM
As long as you're in by 6, you'll still have time to look around and chat with the artist.
For more information, see the Exhibits page
Souvenirs is part retrospective of paintings from the last two decades and part prospective of new work still in development.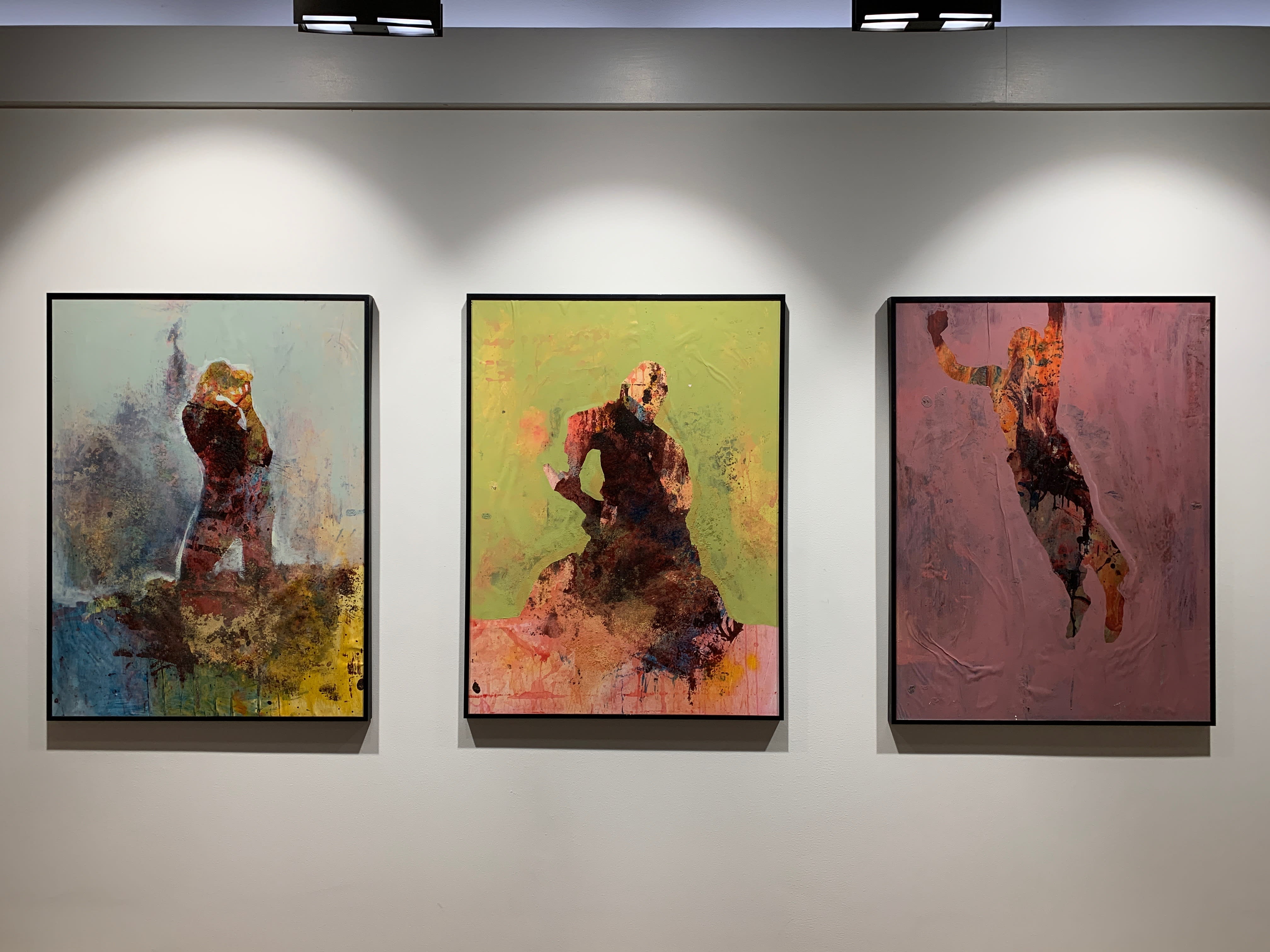 Pass, Cover, Receiver
About the Work
The common thread connecting these collections is a fascination with the nature of memory and a determination  to represent the phenomenon through purely visual means. The entanglement of abstraction with distinct objectivity is more than an aesthetic preference, it operates as a metaphor for the ineffable manner in which we experience our own awareness.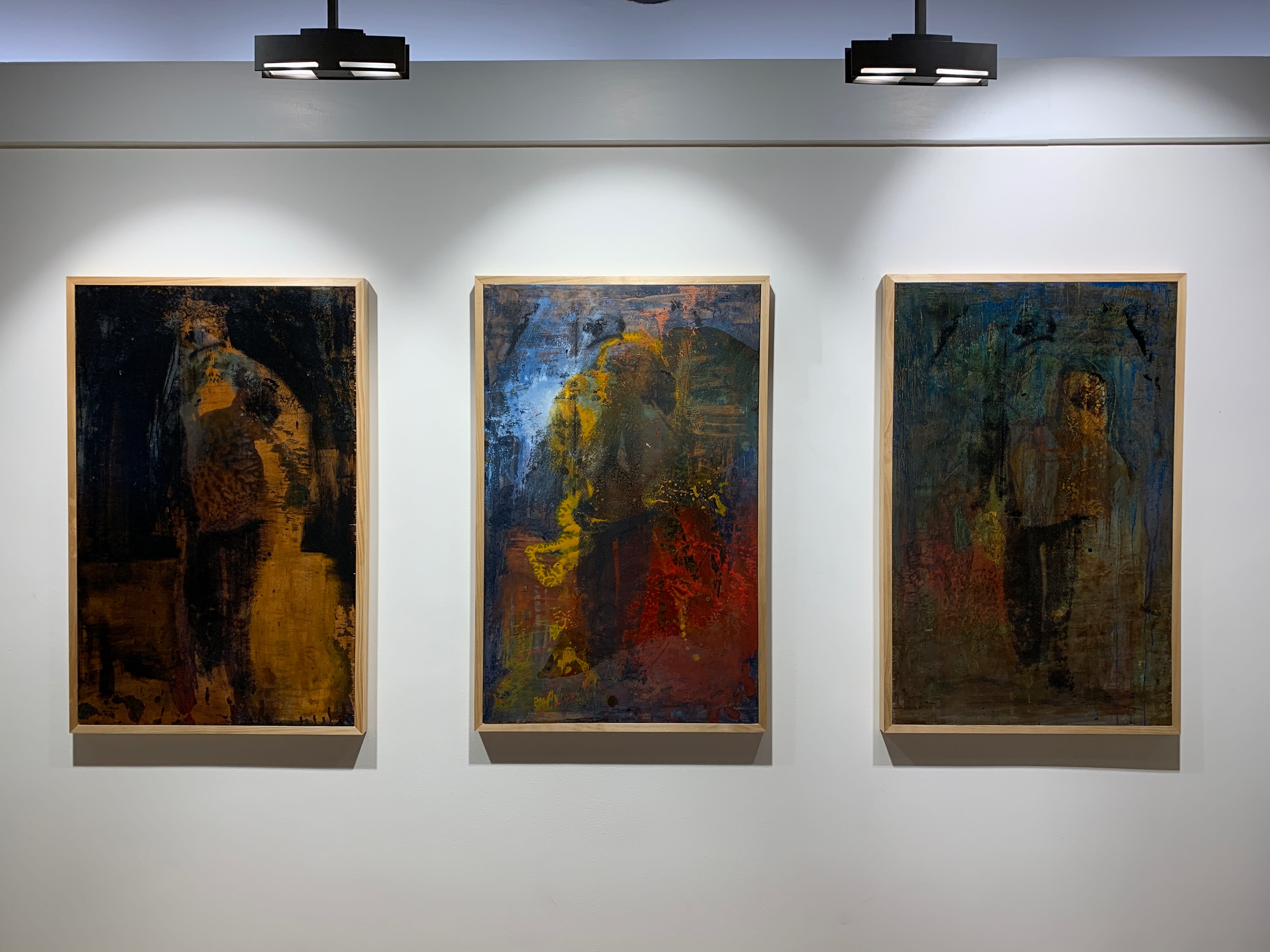 The Three Claytons
Gallery 1 (Main Entrance)
The work in Gallery 1 includes selections from two previous collections: An Evening of the Odds and Compound Fractures. 

An Evening of the Odds was my first solo exhibition and the pieces included here (Pass, Cover Receiver and The Three Claytons) were rooted in the idea of nostalgia as both an individual and a communal experience. One that may have personal implications unknowingly shared across time and distance by people who will likely never encounter one another. 

Compound Fractures is a series inspired by the findings of a neurological study that suggested our experiential memories are irrevocably altered each time we access them—like impressions on unfired clay left by a potter's fingers. This preciousness of memory creates a value paradox within our own consciousness: what good are memories you can't revisit without risk of contamination? The paintings in that series began as digital collages—composites of semi-randomly captured film stills—which served as compositional sketches for the oil paintings on display here.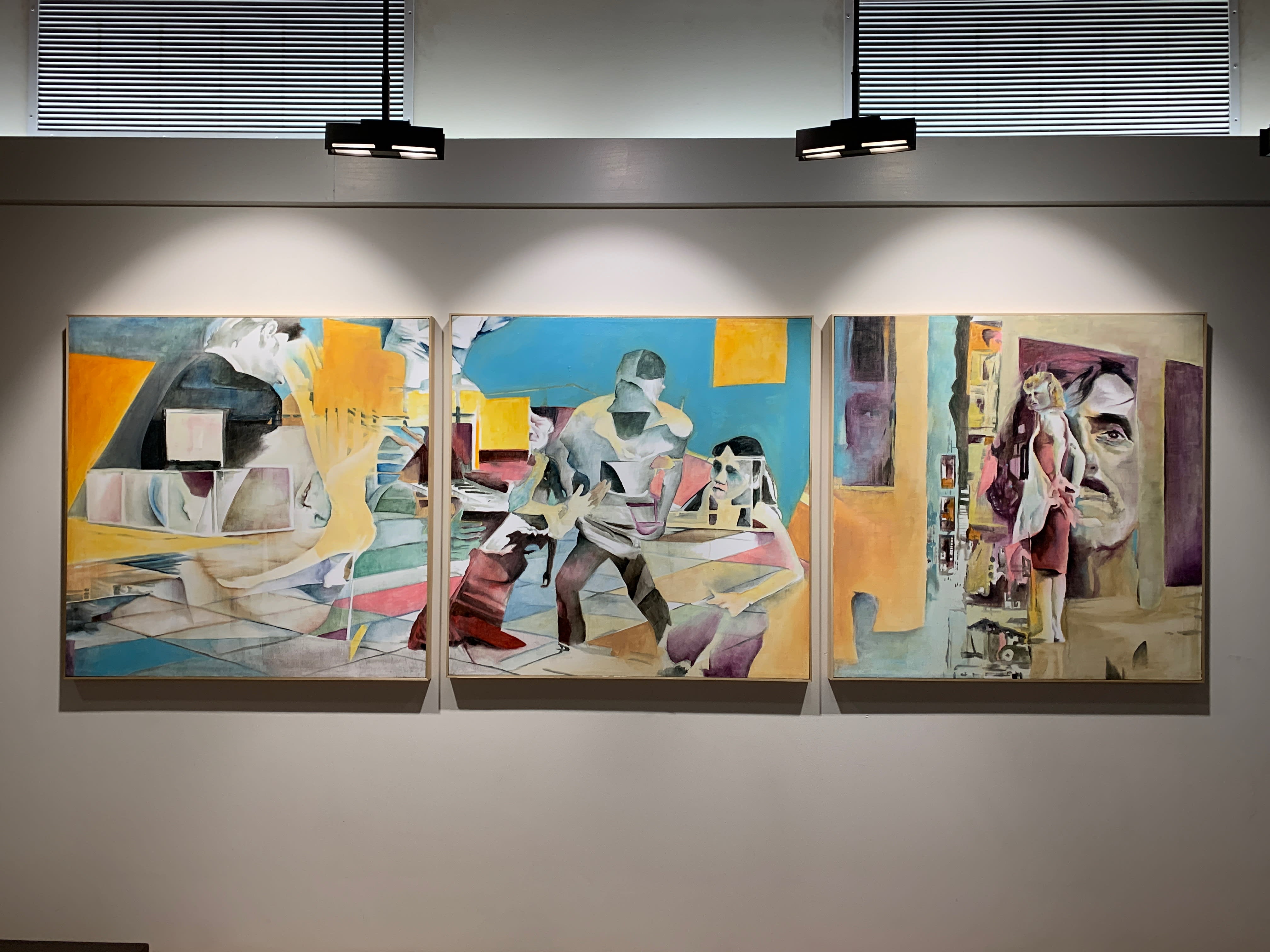 Selections from Compound Fractures
Gallery 111 (Near Art Lab 111)
The  paintings in Gallery 111  are from a recent project that began amid pandemic isolation as a socially distanced collaboration between myself and friend Kyle Feldman. I would paint and he would write and then I'd paint something prompted by what he'd just written and he would write something prompted by what I had just painted and so on. The project is ongoing and its future uncertain. Follow me online to see where it goes!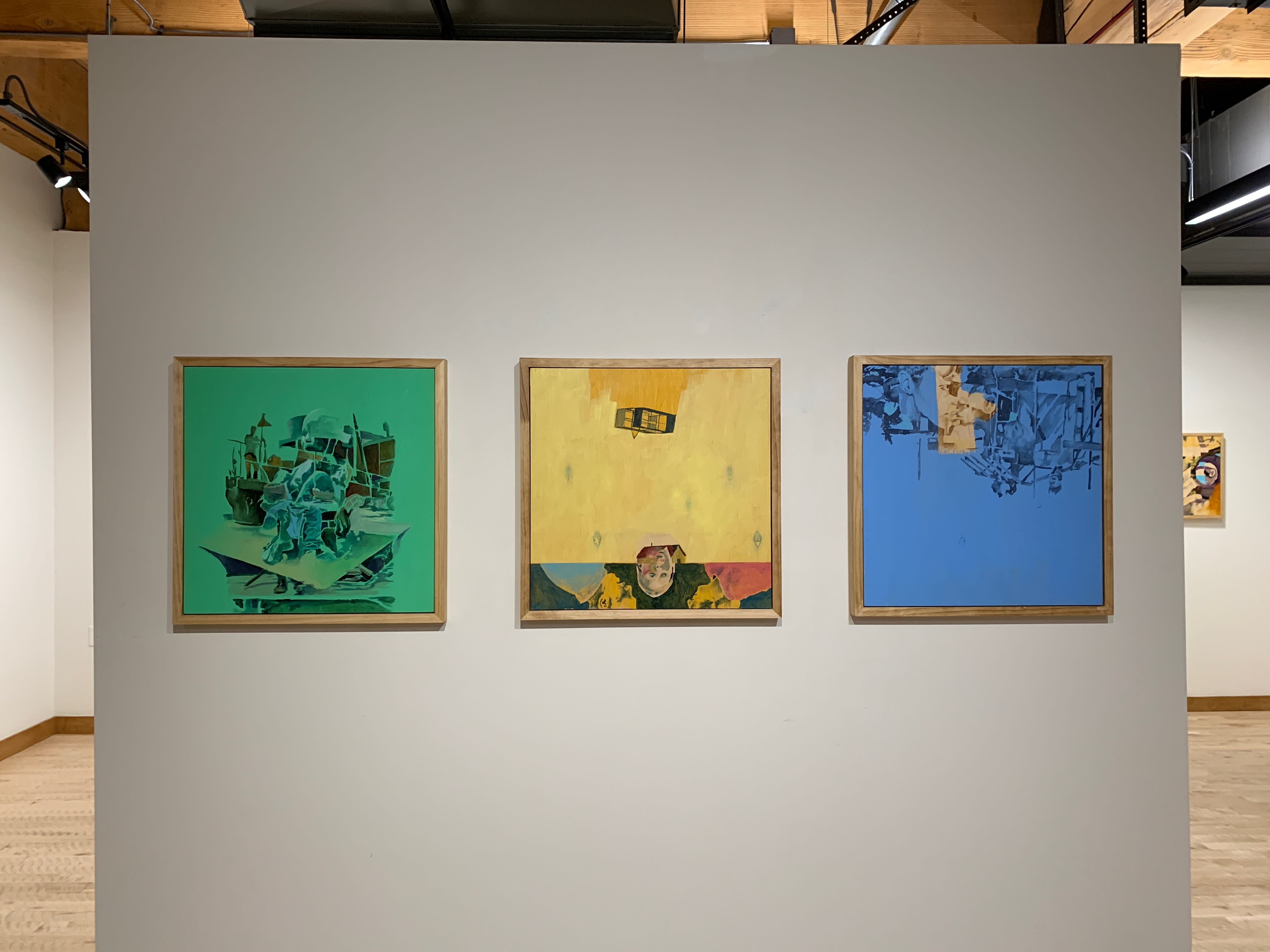 Selections from This Led to This
Over the course of this residency I am also developing a new body of work drawing inspThis Led to This from the contents of a collection of inherited scrapbooks: lovingly preserved news clippings from the St. Cloud Daily Times starting in 1941, a time when our relationship with information of record was unfathomably different than today. I am ruminating on ideas of legacy and lore and I look forward to sharing that work here as I complete it.